Costa Deliziosa - Italy, Greece & Croatia
Venice, Bari, Corfu, Santorini, Piraeus/Athens, Dubrovnik & Venice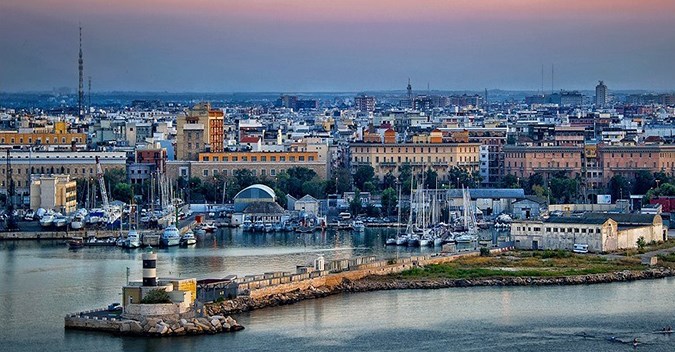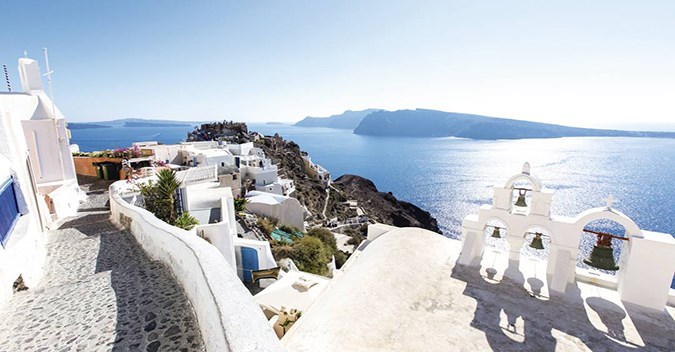 Highlights
Experience pure pleasure on Costa DELIZIOSA. Created to seduce, charm, satisfy and fulfil every desire.
Costa Deliziosa is the perfect ship to give you a unique sensory experience, from the grand theatre to the spectacular 4D Cinema and the Samsara Spa. 
Immerse yourself in the cultures of the East Mediterranean; Discover dazzling shades of the sea
A real sunkissed getaway, which should not be missed.
A cruise in the Eastern Med is ideal for every season.
Sunday

Venice (Italy)

-

17:00
Monday

Bari (Italy)

14:00

20:00
Tuesday

Corfu (Greece)

09:00

14:00
Wednesday

Santorini (Greece)

12:00

19:00
Thursday

Piraeus/Athens (Greece)

07:30

16:30
Saturday

Dubrovnik (Croatia)

08:00

13:00
Sunday

Venice (Italy)

09:00

-
STARTING PRICE

$311 or €259

DURATION

7 nights

DEPARTURE DATES

01, 08, 15, 22 & 29 April 2018
06, 13, 20 & 27 May 2018
03, 10, 17 & 24 June 2018
01, 08, 15, 22 & 29 July 2018
05, 12, 19 & 26 August 2018
02, 09, 16, 23 & 30 September 2018
7, 14, 21 & 28 October 2018
04, 11 & 18 November 2018

EMBARKATION PORTS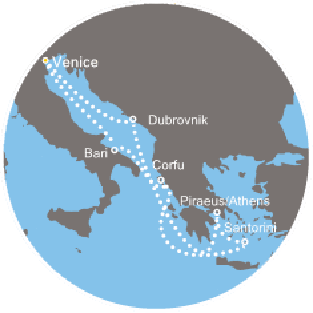 Send Your Request