Costa Diadema - Italy, France, Spain & Balearic Islands
Savona, Marseilles, Barcelona, Palma De Mallorca, Palermo, Civitavecchia & Savona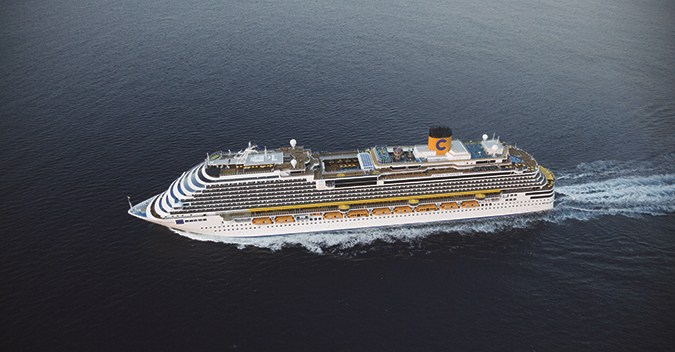 Highlights
A new jewel that shines on the sea : The newest and largest ship in Costa's fleet offering a modern and innovative cruising experience.
Energy-generating voyage : The sun lights ignites the Western Mediterranean illuminating its beauty and all its vitality. The coasts and the islands offer a progression of historical and yet fashionable cities that will win you over with their charm and entertainment.
With Costa DIADEMA's West Mediterranean cruise, you will be at the centre of your vacation, even before you leave with many embarkation ports to choose from.
Promotion

The promotional rates are highlighted in the blue square in the pricing section.
These Promo rates are valid for double occupancy cabins, and on some dates for triple and quad cabins.

For more information, please refer to our office.
STARTING PRICE

$299 or €249

DURATION

7 nights

DEPARTURE DATES

Every Saturday:
From 05 January till 04 May 2019
From 05 till 26 October 2019

EMBARKATION PORTS

Savona
Marseilles
Barcelona
Civitavecchia
Send Your Request